VLB Brewery Conferences on Four Continents in 2019
For the first time in its 136-year history, VLB Berlin is organizing four of its major brewery conferences on four different continents in one single year. Conferences are scheduled for Rust (Germany), Addis Ababa (Ethiopia), Bangkok (Thailand), and Guadalajara (Mexico).
The extraordinary series of VLB events started off with the 106th Brewing and Engineering Conference held in Europa-Park Rust, Germany, from 11–13 March. A tour of Brasserie Kronenbourg in Obernai, in neighboring France, was a highlight of this conference attended by around 270 participants.
Ethiopia in May
VLB is organizing the inaugural Africa Brewing Conference, scheduled for 21–23 May in Addis Ababa, Ethiopia. Currently sitting in fourth place in terms of beer production in Africa, Ethiopia is on a strong growth trajectory. DuPont Industrial Bioscience is VLB's strategic partner in this project. A tour of Heineken Addis Ababa is one of the highlights of the conference.
www.vlb-berlin.org/africa2019
Thailand in June
A ten-year anniversary will be celebrated in Thailand in June: This year's Bangkok Brewing Conference (9–11 June 9) will be the fifth successful joint project of VLB Berlin and the Thailand Beer Industry Guild (TBIG) since 2009. The event caters to the brewing industry in Southeast Asia. This time, the tour will take visitors to the newly expanded Khmer Brewery in Phnom Penh, located in neighboring Cambodia. Krones is the leading sponsor. More than 300 brewery experts from across Southeast Asia and Europe attended the event two years ago.
www.vlb-berlin.org/bangkok2019
Mexico in September
The Ibero-American VLB Symposium Brewing & Filling Technology, taking place in Guadalajara, Mexico, from 17–19 September, is celebrating an anniversary: The VLB conference for the brewing industry, which is held in Spanish/Portuguese-speaking countries of Central/South America as well as Europe since 2008, is taking place for the tenth time. Platinum sponsor is ROVI Ingeniería. Tours of Cerveceria Cuauhtémoc Moctezuma (Heineken) and other facilities are planned.
www.vlb-berlin.org/mexico2019
Other Activities
Further international seminars are scheduled in addition to these four major conferences. In collaboration with Beviale Family (NürnbergMesse), VLB will be taking part in seminars/workshops being held in Moscow, Milan, Shanghai, Bangalore, and Nuremberg this year. And lest we forget, there are also international training seminars, including the VLB Certified Brew Master Course, Craft Brewing in Practice, Micro Malting in Practice, and Applied Microbiology, held each year in Berlin.
 "We' have been successfully pursuing a strategy of internationalizing our service portfolio for more than 15 years," says VLB Managing Director Dr. Josef Fontaine. "In this time we've been able to add a large number of new members and customers from around the globe. Our international events are an important communication tool, especially for brewers in the emerging market countries in Asia, Africa, and South America. At this point, we would also like to thank our colleagues in the supplier industry who actively support these projects."
Contact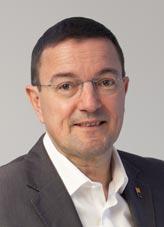 Head of Department
Olaf Hendel
Head of PR and Publishing Department