Sensory Analysis
Sensory analysis is a critical tool for determining the quality of a product. Additionally, it is an essential component of quality assurance, product development and research. At the VLB, we have decades of experience in the field of beverage sensory analysis and can draw on a large and well-trained sensory panel. Our sensory experts are DLG-certified experts for beer, mixed beer drinks, spirits and non-alcoholic soft drinks (AfG).
Below you will find an overview of the services that we offer:
Discriminative tests (including paired comparison test, duo-trio test, triangle test, rank order test and difference from control (DFC) test).

Descriptive tests (simple descriptive test, consensus profiling and Quantitative Descriptive Analysis (QDA))

Technical quality assessment (tasting according to DLG 5-point scheme®)

Testing for aroma leaching from packaging materials

Sensory seminars (including product-specific intensive training, application of various test procedures, establishing and training of a sensory panel)


 
Please contact us for an analysis package tailored to your product. We want to help you find a suitable sensory test to address your problem.
Contact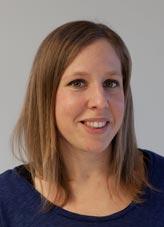 Bereichsleiter/in
Patrícia Diniz Fischer
Teamleiterin Sensorik / FIRGA