Department of Special Analysis & Research
The department of Special Analysis deals with the instrumental analysis of beer, mixed beer beverages, non-alcoholic beverages, spirits, their raw materials and intermediate products. It complements the analytical portfolios offered by the raw material and beverage analysis departments with non-standardised analytical methods that are uncommon in industry.
The department's research focuses on the development, validation and application of analytical methods. These methods are designed to understand the quality of beverages at the molecular level. Based on the results of our research, we offer commercial Special Analysis that can answer complex, practically relevant questions for the brewing and beverage industry.
To ensure this functionality, the Special analysis department is divided into the following areas: metabolomics, aroma analysis and Special analysis.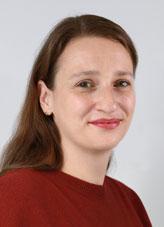 Head of Department
Dr. Sarah Thörner
Head of Special Analytics FIBGA