Pure yeast & starter cultures
The yeast bank of our Biological Laboratory offers more than 100 different yeast strains and other functional microorganisms for use in brewing, spirits and beverage industries.
These mainly include:
Bottom fermenting yeasts for breweries e.g. Pilsner type beers, Lager and Export
Top fermenting yeasts for breweries e.g. Ales, Wheat beers, Alt and Kölsch
Spirits, wine and champagne yeast strains
Culture yeasts for specific products, such as low alcohol beers or specialty beers e.g. Berliner Weisse
Lactic acid bacteria for acidification of mash and wort
Cultures for the production of non-alcoholic fermented beverages e.g. Kombucha and Water Kefir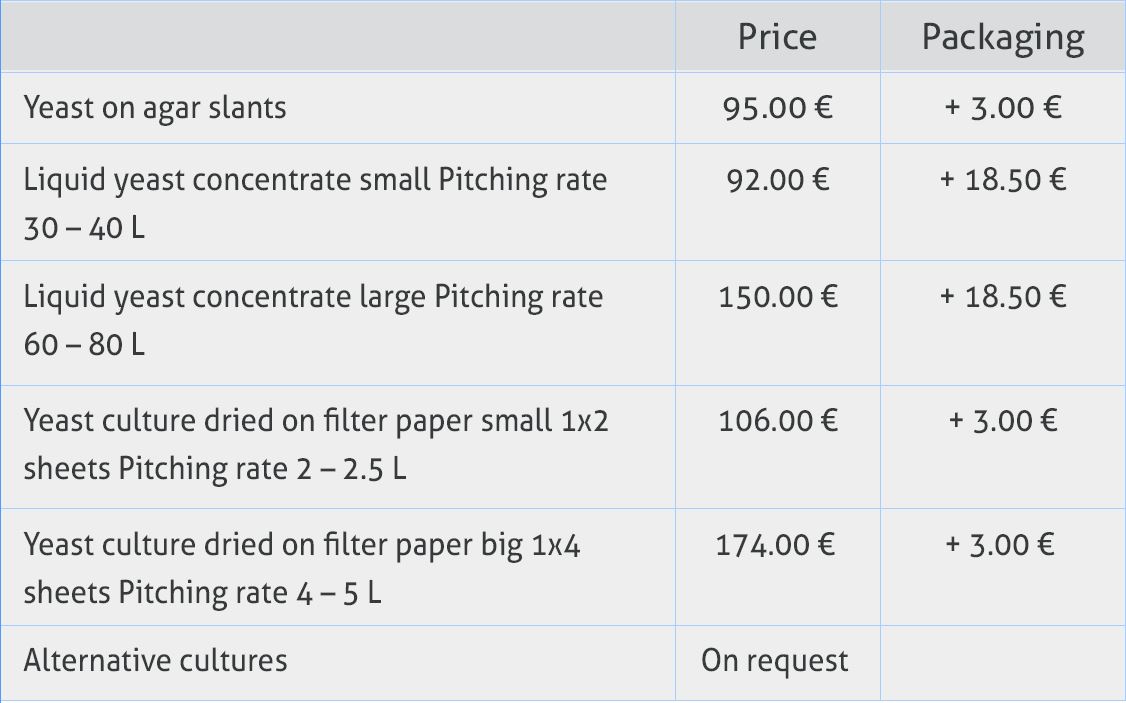 All prices are exclusive sales tax, shipping costs and any costs for necessary export documents, such as phytosanitary certificate or export accompanying documents.
We provide our comprehensive services regarding yeast and starter cultures as well as the development of special products:
`Third-party storage' – exclusive long-term storage and management of customers' own yeast
Purity check or purification, of your brewery yeast
Isolation, identification and characterization of microorganisms
Lyophilization of cultures
Customized screenings and implementation of test fermentations including accompanying analysis
Product development
List of yeast strains and prices
Yeast bank and starter cultures of the Versuchs- und Lehranstalt für Brauerei in Berlin (VLB) e.V.