RFID / Supply Chain Sensor Check
Supply Chain Sensor Check
The "VLB Supply Chain Sensor Check" offered by the FIM as a technical service of the VLB enables breweries to find out more easily and inexpensively about the environmental conditions on their transport routes. There is no need for major investments.
The sensor systems are available for a variety of measurements and can be awarded to interested breweries and other beverage companies as part of projects. The sensor systems are then shipped with their own deliveries in the container. The subsequent data backup, the analysis of the measurement results and the presentation of the acquired information at the client, is carried out, if desired, by the experts of the VLB Berlin.
Radio Frequency Identification (RFID)
RFID is also a much discussed topic in the food industry. The applications of transponders for the identification and tracking of kegs and crates are the subject of various projects which have been carried out at the FIM since 1998 in close cooperation with industrial partners.
Focus
Transponder insert for kegs




VLB community project "Keg identification system in the brewing and beverage industry"

Transponder insert for beverage crates




"Possible applications of transponder technology in consumer goods-oriented medium-sized companies - with special consideration of the retail trade", joint project of the VLB with the Institute for Trade Research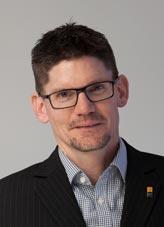 Head of Institute
Ingo Pankoke, Dipl.-Ing.
Head of Research Institute FIM / Returnable Systems and Testing Laboratory for Packaging