Metabolomics
Metabolomics is the large-scale study of low-molecular weight metabolic compounds in biological systems. Collectively, these compounds are referred to as the metabolome. The metabolome of a beverage is the product of primary and secondary metabolic products of plants (e.g. barley and hops), microorganisms (e.g. yeast) and their reaction products produced during beverage production, e.g. by thermal treatment.
To understand the quality properties of beverages at the molecular level, we research the development, validation and application of LC-MS and MALDI-TOF-MS-based metabolomics methods.
We support our customers by determining molecular compounds and residues, for example, mycotoxins using the LC-MS/MS.
Contact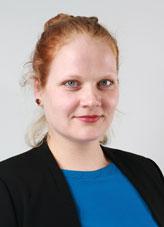 Bereichsleiter/in
Laura Knoke
Teamleiterin Metabolomics / FIRGA