Beer Analysis / Beverage Analyses
The central laboratory of VLB Berlin e.V. is your competent partner for the chemical-technical analysis of beer (non-alcoholic), beer intermediate products (wort), mixed beer beverages, non-alcoholic (soft) drinks, filter aids and hops. The analyses are performed according to standard methods from the EBC, MEBAK and ASBC.
Below you will find an extract our services offering:
Classical beer analysis (e.g. original gravity, alcohol, bitter units, foam according to MEBAK, EBC and ASBC standard methods)
Elemental analysis (heavy metals, soluble particles originating from filter aids and trace analysis by ICP-MS)
Aroma analysis (e.g. hop aroma components, fermentation by-products, sulphur compounds and staling aldehydes by Gas Chromatography)
Nutritional analysis (BIG7, vitamins)
Sugar analysis (sugar spectrum using HPLC and enzymatic methods)
Isotonicity using an osmometer
Hop analysis (e.g. bitter substances, total oil determination, resin fractionation, conductometry, polyphenols, nitrate, nitrite)
Marketability certification (analytics, microbiology, sensory analysis and declaration testing)
Preparation of test reports and certificates
 
Our contract laboratories are accredited according to DIN EN ISO/IEC 17025:2018, DAkkS Reg. No.: D-PL-14173-01-00 for the test methods listed in the annexe to the accreditation certificate.
Please contact us for an analysis package tailored to your product.
Contact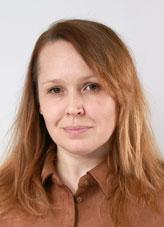 Laborleiter
Ludmila Linke
Laborleiterin Getränkeanalytik / FIRGA