Nutrient media
The nutrient media offered by our Biological Laboratory include special detection media for the analysis of beer, wort and water. Filtered and non-filtered samples can be tested for beer and beverage-spoiling microorganisms.

Using our media can help to control your production process easily and to guarantee your quality assurance.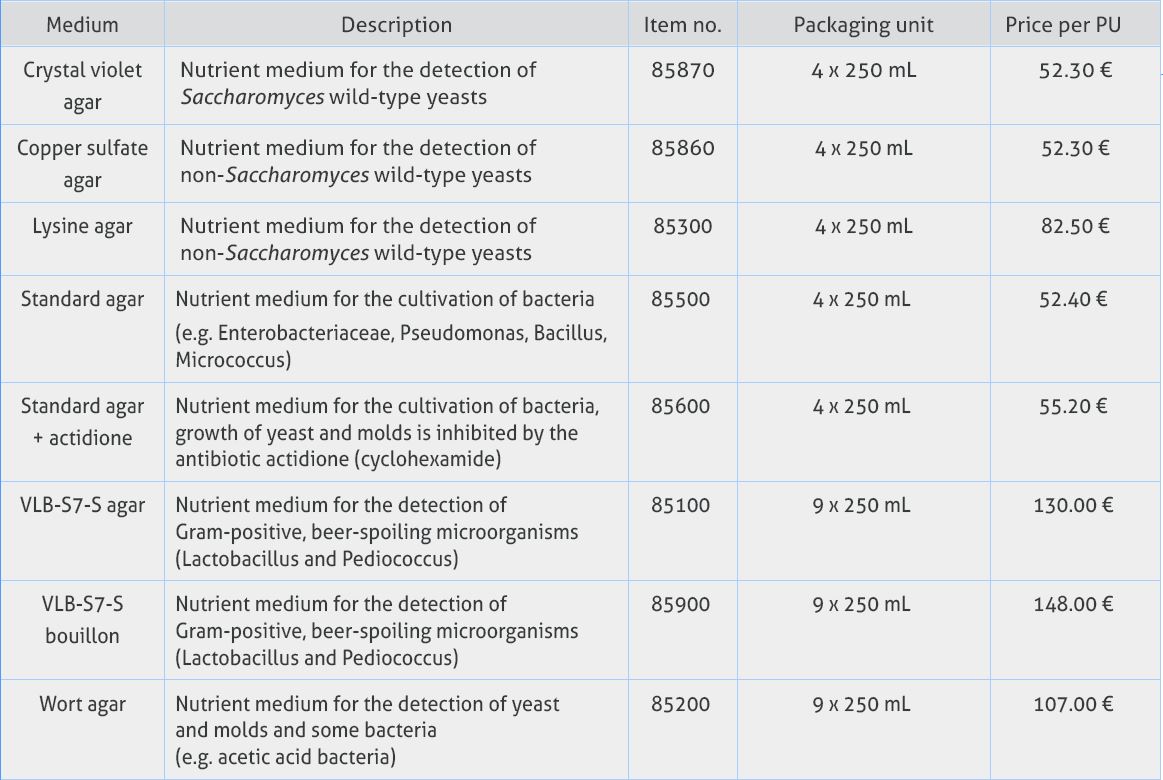 All prices are exclusive sales tax, shipping costs and any costs for necessary export documents.

Standard shipping is executed by UPS. If you have any special requests, please ask us for alternatives.

We provide our comprehensive services regarding nutrient media and their specific applications.