VLB Membership
The VLB Berlin is a members association. As a non-profit organisation it is dedicated to the promotion of research and education in the field of brewing, beverage production and biotechnology.
Through membership of the VLB, you would not only be supporting research and teaching but would also be able to enjoy a range of benefits. These benefits include direct access to research work and its results, and price reductions for your employees when attending talks and events organised by the VLB.
A full membership is open for
Breweries
Producers of soft drinks and beverages
Malt houses
 
A supporting membership is open to
Companies from the supply industry
Scientific institutes
Associations
The membership subscription is determined by VLB management, depending on the size of the member company.
Some effects of a VLB membership:
Regular consultancy services for our international members
Exclusive membership in our committees (TWA/BWA) –  Networking
Discounts on Analyses, Services and Seminars
Support of brewing-specific research and education
Participation in standardisation and in national and international working groups
Influence and control on the work of the VLB
For questions about a VLB Membership please contact us!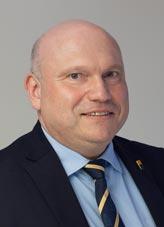 Management
Dr. Josef Fontaine
Managing Director (CEO)