Truck FIN Database
In a central database, the vehicles used for transporting beverages (tractors, semitrailers, motor vehicles, trailers) are recorded with their superstructures. For this, data from vehicle registration such as vehicle type, vehicle owner and payload and axle loads are taken over. These data are supplemented by information from the test certificates, such as the certification code according to DIN EN 12642 and for which cargoes the vehicle is suitable. The up-to-dateness of the certificates should be guaranteed by the annually required inspections. Based on the stored information, the shippers can monitor and control the correct loading and load securing. The services of the database are made available to registered members.

Further information and a DEMO application can be found at www.fin-datenbank.de.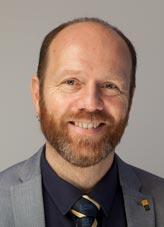 Area Manager
Alexander Scharlach, Dipl.-Ing.
Head of Event Organisation / FIM