Africa Brewing Conference 2019
21.05.2019 - 23.05.2019
About the conference
VLB Berlin and DuPont Industrial Biosciences (DuPont) are coming together to establish a new conference devoted to sharing brewing knowledge, strengthening relationships and discussing best practices for the brewing and malting industry in Africa. The inaugural event will take place in May 2019 in Addis Ababa, Ethiopia, and will be supported by "Ethiopia Invest" as local partner.
As joint organizers, VLB Berlin and DuPont, supported by the local partner "Ethiopia Invest", aim to provide an open platform for world-class education and networking for the brewing industry in Africa. As a forum focused on the technical and scientific aspects of beermaking, the Africa Brewing Conference will bring together managers, brewers and leading technical staff from production, filling/packaging and quality assurance of breweries and maltings. The conference will be held in English, with topics covering the full supply chain of beer production, including raw materials, process optimization, sustainability, brewing technology, application of enzymes, product development and quality aspects.
Attendance fees
Breweries, manufacturer/brand owners of other beverages, maltings: 290 €*
(VLB reserves the right to verify this information)
Supply industry, consultants and others: 1450 €**
all prices plus taxes
* Group rates on request: m.witt@vlb-berlin.org
** 25 % discount for VLB members
Local payment in Ethiopian Birr will be conducted by our local partner "Ethiopian Invest" in Addis Ababa. The price in Birr corresponds to the official exchange rate BR/EUR plus local taxes.
Update March 15: Exhibition space is sold out
Supported by
Gold Sponsor
Silver Sponsors & Exhibitors
Bronze Sponsors & Exhibitors
HOTELS
Hyatt Regency Addis Ababa
addisababa.regency@hyatt.com
Booking: Email to addisababa.regency@hyatt.com, include the code VLBMAY19 in the subject line, and send arrival/departure date, name, flight number and arrival time, dietary preferences and attach a scanned copy of your passport. Prices: Single standard USD 165 / Single de Luxe USD 185, plus taxes
Contact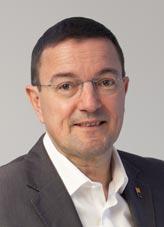 Head of Department
Olaf Hendel
Head of PR and Publishing Department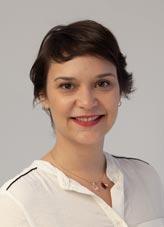 Staff
Marina Witt
Eventmanagement Iberoamerica / Africa