Prof Ulf Stahl died at the age of 75
VLB mourns the death of Prof. Dr. Ulf Stahl, who passed away after a short but severe illness on 18 August 2019 in Berlin.
Born in Vienna in 1944, he studied food and fermentation technology in his hometown. In 1971 he moved to the Ruhr University Bochum, where he received his doctorate and habilitation at the Department of General Botany.
In 1983, Ulf Stahl accepted the call to the Technical University of Berlin to the Department of Microbiology at the Department of Food Technology. Here he took over the lectures and internships for the field of microbiology - later also genetics - for an innumerable group of students, including all brewery students of the TU Berlin. Ulf Stahl was not only a dedicated teacher but also a very active scientist. More than 100 doctorates, seven habilitations, countless lectures and publications under his aegis testify to this.
In 2002, Stahl and his Research Institute for Microbiology was affiliated also on the VLB Berlin. He thus laid the foundation for the expansion of VLB activities towards applied biotechnology. Today, this is successfully established in the VLB Research Institute for Biotechnology and Water. In 2011 Ulf Stahl was retired from the TU Berlin. For him, that was not a signal to retreat. Until 2014, he still headed the VLB Research Institute for Microbiology. He also continued to lead his Visiting Professorship for Microbiology and Genetics at Dongseo University in Busan, Korea until the very end.
In addition, in 2007 the passionate gourmet had taken over the former experimental liqueur factory of VLSF on the VLB premises at Seestrasse 13. Together with his business partner Gerald Schroff, he developed special spirits under the brand name "Prussian Spirits Manufactory" (PSM), which are produced according to traditional recipes with historical equipment. In the past few years, Stahl has been also heavily involved in preserving this unique manufactory at the VLB site. The PSM has also become part of the IfGB/VLB continuing education programs for distillers. He was honored in 2017 with the Golden Badge of Honor of the VLB.
Ulf Stahl was a striking personality who had not lost her typical Viennese humor even after more than three decades in Berlin. He was a great motivator, who was able to inspire young people and was very present as a professor at Seestrasse. With Ulf Stahl, the VLB loses a friend and initiator, which has influenced the development of the VLB Berlin positively for many years. We will forever honor his memory.
His funeral service takes place privately.
The memorial service at the VLB Berlin will take place on 16 October (RSVP).
The obituary of his family in Berliner Morgenpost.
The obituary of  Preussischen Spirituosen Manufaktur in Berliner Morgenpost.
The obituary of  VLB Berlin in Berliner Morgenpost.
Necrology of  Technischen Universität Berlin.
Obituaries ofTU Berlin, Lions Club Berlin and Belano Medical AG in Tagesspiegel.
The obituary of  Fachgebiets Angewandte und Molekulare Mikrobiologie of TU Berlin.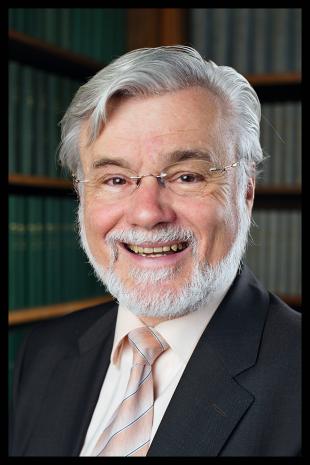 Prof. Dr. Ulf Stahl
(10.1.1944 - 18.8.2019)
Contact
Staff
Marion Preißler
Office Managing Director / member Affairs