VLB international conferences in 2020
Congresses for the national and international brewing and beverage industry have been part of VLB's basic offerings for its members and customers for more than 135 years. In 2020, the following events are on our agenda:
107 VLB October Convention
12/13 October 2020, Berlin, Germany
Including Technical Session and International Malting Barley Seminar – in German & English
 
European MicroBrew Symposium
9 November 2020, Nürnberg, Germany
Symposium for professional Craft Brewers – in cooperation with Brau Beviale
 
Additionally, we are hosting this year the
6. BioProScale Symposium
Scale-up and scale-down for accelerated bioprocess development and optimisation
30 March to 1 April 2020, Berlin, Germany – in English
---> Information
 
To see the listing of our German events, please change to the German area of our website.
Contact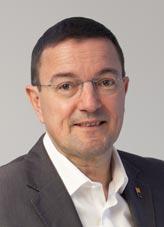 Head of Department
Olaf Hendel
Head of PR and Publishing Department