VLB checked "Reinheitsgebot" in Brazil
On behalf of a very well-known Brazilian brewery group, VLB experts Roberto Biurrun and Burghard Meyer certified five breweries for compliance with the German Purity Law.
German beer varieties produced in Brazil, but strictly in accordance with the German Purity Law (Reinheitsgebot) - testing these processes in five breweries was the ambitious task of Roberto Biurrun and Burghard Meyer. To do this, the two traveled around 7300 km in Brazil in December 2021. The audits covered all relevant areas of the breweries, from water treatment, raw material reception and storage, and the entire brewing process to filling and packaging. The VLB experts checked all five breweries intensively to ensure that the verified beers are brewed strictly in accordance with the German Purity Law.
The "Reinheitsgebot" (also known as German Purity Law), is an edict from 1516 that was originally created in the South of Germany, namely in Bavaria. It limits the use of raw materials for beer production to water, malt, yeast and hops. It is still in force for beers brewed in Germany for the national market.
Following the successful VLB certification, the five audited breweries can now also adorn the certified German style beers brewed in Brazil with the claim "Brewed according to the German Reinheitsgebot". "We took a close look at the relevant processes and were impressed by how conscientiously the specifications are implemented", Roberto Biurrun concluded. "It was also nice to meet some graduates of our Certified Brewmaster Course again on this tour, who are now working there as responsible brewmasters", adds Burghard Meyer.
Breweries in Pernambuco, Rio de Janeiro, Piraí, Uberlandia and Santa Catarina were certified. Each certificate is valid for one year.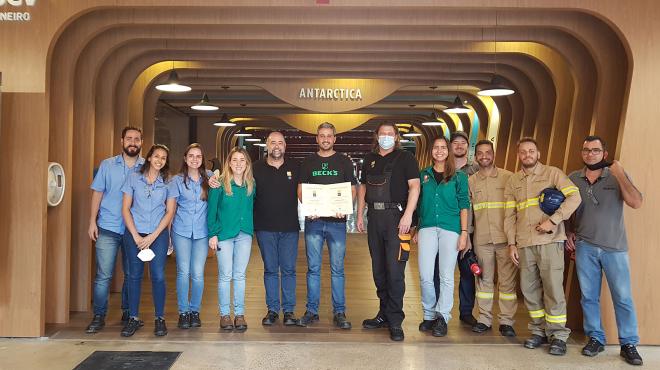 After two intensive days of auditing, the brewing team at Cerveceria Rio de Janeiro was looking forward to receiving the certificate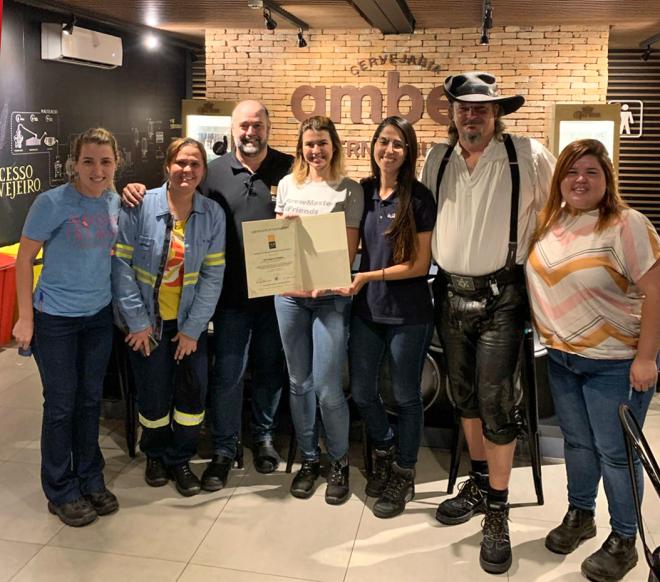 In Pernambuco, the two VLB auditors Roberto Biurrun and Burghard Meyer were delighted with the successful audit together with Flavia Picolotto (center), VLB Certified Brewmaster, and her team.