Demolition of the old VLB university brewery completed
In January, the demolition of the old cellar building of the former university brewery of VLB Berlin was completed. After four months of work, this more than 8000 sqm section of the site is waiting for further construction work on behalf of TU Berlin and Charité.

As already reported in Brauerei Forum (BF 10/2019, p. 6), a piece of Berlin's brewery history has come to an end. From the former university brewery of VLB Berlin (active from 1891 to 1981) only the old brewhouse and parts of the malthouse are still standing. The neighbouring German Heart Center extensively renovated the brewhouse building in 1999 and has been using in it ever since. The old malthouse, recently renamed the "Ulf Stahl Center for Biotechnology", houses not only some VLB departments but also the "Preussische Spirituosen Manufaktur" (Prussian Spirits Manufacture). In the course of the reorganization of the use of the land of Seestraße 13, the north-eastern area of the property had been transferred to the use of Charité and TU Berlin (refer to Brauerei Forum BF 3/2019, p. 6). With the demolition of the cellar building, the construction site is now ready for the two research buildings, that have already been approved and planned, namely "Berlin Centre for Advanced Therapies (BeCAT)" of Charité as well as "Simulated Man", a joint project of Charité and TU Berlin. Both buildings are scheduled to be completed in 2023.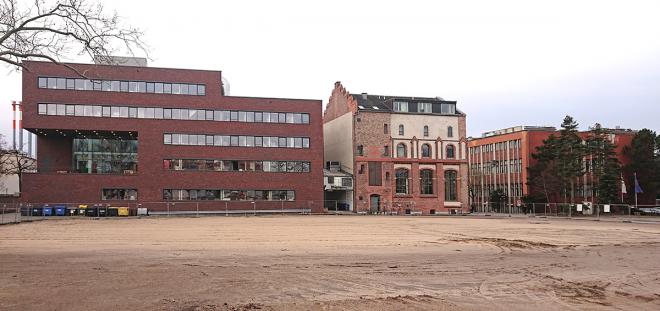 A clear view of the north-west side of the two VLB buildings - but only temporarily: The new development by Charité and TU Berlin is already being planned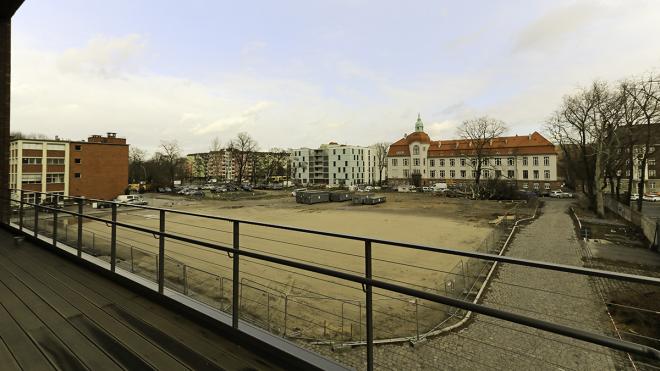 View of the cleared area on Seestraße at the corner of Amrumer Straße. In the background on the right the former sugar institute, on the far left the remaining building of the old VLB malt house