VLB services during the Covid-19 crisis
Despite the spread of the Covid-19 virus, we are maintaining our business operations, but in some cases with restrictions.
As the operator of accredited laboratories and testing facilities to ensure compliance with legal requirements in the beverage industry as well as drinking and wastewater suppliers, the VLB is part of the critical infrastructure according to the Food Security and Prevention Act (ESVG).
According to the current Berlin Infection Protection Ordinance the following measures apply:
a medical mask must be worn in the whole building;
in classrooms and in the library a FFP-2-Mask is mandatory;
a minimum distance of 1.5 meters between individuals have to be kept;
all visitors have to show a valid and negative corona rapid test before entering the building (for participants of seminars individual rules apply);
more than 50 % of our office staff is working from home;
we have installed a Covid-19 rapid test station for our staff in our institute
Laboratory operations
We maintain the operation of our service laboratories, taking into account the legal requirements and taking all necessary precautionary measures for our staff and customers. Our sample intake remains in operation, incoming parcels are accepted.
---> our lab services
Shipping of laboratory equipment and books
Due to short-time work delays can occure.
Shipping of yeasts, culture media
Incoming orders are being processed and send.
Accounting
Our accounting department currently works in the home office. This leads to longer processing times. We ask for your understanding!
Library
Our Axel-Simon Library and the Schultze-Berndt Library are open. A FFP-2-Mask and a negative corona rapid test are mandatory.
Training courses at the VLB
Most of our conferences and seminars are changed to online formats. Students from running or upcoming courses will be informed individually.
---> Overview training programs
---> Event schedule
The crisis team of the VLB continuously monitors and evaluates the current Covid-19 development in Germany and Europe and will take the official information and instructions from the responsible federal and state authorities into account.
This information page is continuously updated.
Contact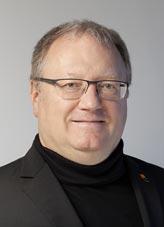 Management
Gerhard Andreas Schreiber
Managing Director (CFO)