VLB Berlin co-operates with International Society of Beverage Technologists (ISBT)
Dr. Martin Senz is the new representative of VLB at the ISBT, an international society dedicated to the scientific and technical aspects of the non-alcoholic beverage industry. Founded 1953 in Washington DC, USA, today the organisation is supported by more than 1,000 members worldwide.
On the last ISBT online event "BevTech 2021", Martin Senz presented his thoughts about the question "Acidic fermented beverage as a driver for innovation and functionality?". The background for this contribution lies in the ongoing social trend towards a healthy and conscious diet that is reflected in the market forecasts for foods with functional added value. Sour fermented non-alcoholic drinks such as kombucha, water kefir and the like also benefit from this.
It is already evident that the number and diversity of complex fermentation drinks and fermentation products with novel ingredients is increasing. Particularly in the case of fermentation products with associated microorganism consortia, sufficient knowledge is required to understand the complex fermentation process in order to use it for standardized production. As part of the presentation, current trends and possibilities to bring functionality into the fermented beverage were discussed. Furthermore, examples of current research and development at the VLB Berlin were presented to illustrate the challenges and potentials in the production of complex fermentation products.
Subcommittee "Craft Beverages" launched
Another highlight was the foundation of the subcommittee "Craft Beverages" as part of the Technical Committee "Beverage & Ingredients R&D".  The mission of this subgroup is to draw upon the wealth of experience within the ISBT and across all relevant areas of expertise in order to establish guidance and promote best practices for the producers of craft beverages. The scope includes all non-alcoholic craft beverage categories (e.g. functional drinks, fermented beverages, flavoured water, dairy alternatives) and all aspects of production. The subcommittee is co-chaired by Philip Tappenden (Soft Drinks International) and Martin Senz (VLB).
Contact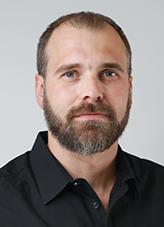 Head of Institute
Dr.-Ing. Martin Senz
Head of Research Institute for Biotechnology and Water