3rd VLB Symposium on Acidic Fermented Non-Alcoholic Beverages
24.05.2022 - 25.05.2022
VLB Berlin, Seestr. 13
13353 Berlin
About the Event
After a very successful kick-off event in 2019 at the VLB and a continuation, the VLB Virtual Campus in spring 2021, we are again in the planning for 2022 with a face-to-face event for the 3rd SAFB here at the VLB Berlin to this ongoing topic.
Through a program of selected experts and representatives from science, industry and regulators, the international participants are to be brought up to date with the latest research and relevant aspects of sour fermented non-alcoholic beverages.
We look forward to being able to offer you (under the necessary hygiene rules) a 2-day event with informative lectures, an interesting trade exhibition, a sociable evening event, various drinks and above all an intensive exchange.
The number of participants is limited to 120 (depending on the time of registration; first come, first served!)
SAFB participants have the opportunity to receive a practical introduction to the application of flow cytometric methods for quality assurance in beverage production. This workshop, organized in cooperation with Sysmex Deutschland GmbH, will take place on the afternoon of Monday, May 23rd and is free of charge for participants of the SAFB.
See you in Berlin in May 2022!
The Covid rules for Germany valid in May 2022 will be applied.
The event is accredited by the ZFL as advanced training for food chemists (17 credits; Code: ZFL003 VLB)
SPONSORS
Silver Sponsor
Bronze Sponsor
HOTELS
We have set up a call-off contingent for you at the following hotels, which you can book using the keyword "VLB":
Phone 0049 (0) 30-394043-0
 meet@moa.de
Website
Mercure Hotel MOA Berlin
Stephanstraße 41
10559 Berlin
Phone 0049 (0) 89 379794 – 100
info.cro@victors.de or groups.cro@victors.de
Website
Victor´s Residenz-Hotels
Holländerstraße 31
13407 Berlin
Registration
The attendance fee includes the participation at all lectures, the Sysmex workshop on Monday including breaks and evening on Tuesday/Wednesday.
Contact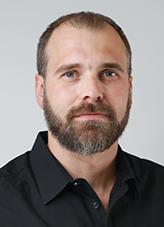 Head of Institute
Dr.-Ing. Martin Senz
Head of Research Institute for Biotechnology and Water