VLB General Assembly extends Administrative Board
The regular General Assembly of VLB Berlin was held in Berlin on 14 October 2019. New member of the VLB Administrative Board is Uwe Ebbighausen, who brings in his extensive experience in controlling into VLB's top steering committee.
Under the leadership of VLB President Ulrich Rust, the General Assembly approved the expansion of the Board of Directors by graduate businessman Uwe Ebbighausen, who will bring decades of experience in corporate controlling to the VLB's top steering committee. Ebbighausen is a longtime member of the BWA Business Management Committee for Controlling & Information Technology of the VLB Berlin. From 1994 to 2002 he served as chairman. From 2002 to 2006 he took over the overall chairmanship of the Business Committee (BWA) of the VLB Berlin.

Uwe Ebbighausen, born on February 13, 1957 in Einbeck, began his career following his studies of business administration in Göttingen from 1982 to 1992 at the König-Brauerei Duisburg, where he was most recently head of group controlling. From 1992 he was responsible as managing director in the area of ​​administration and personnel of the Mecklenburg brewery Lübz belonging to the Holsten Group. Until 2006, Ebbighausen was the director of the corporate development department of Holsten Brauerei AG. Since 2007 he is now working as a freelance business consultant.

"We are pleased to announce that with Uwe Ebbighausen we have been able to recruit an experienced businessman for the honorary work on the VLB Board of Directors", said VLB President Ulrich Rust.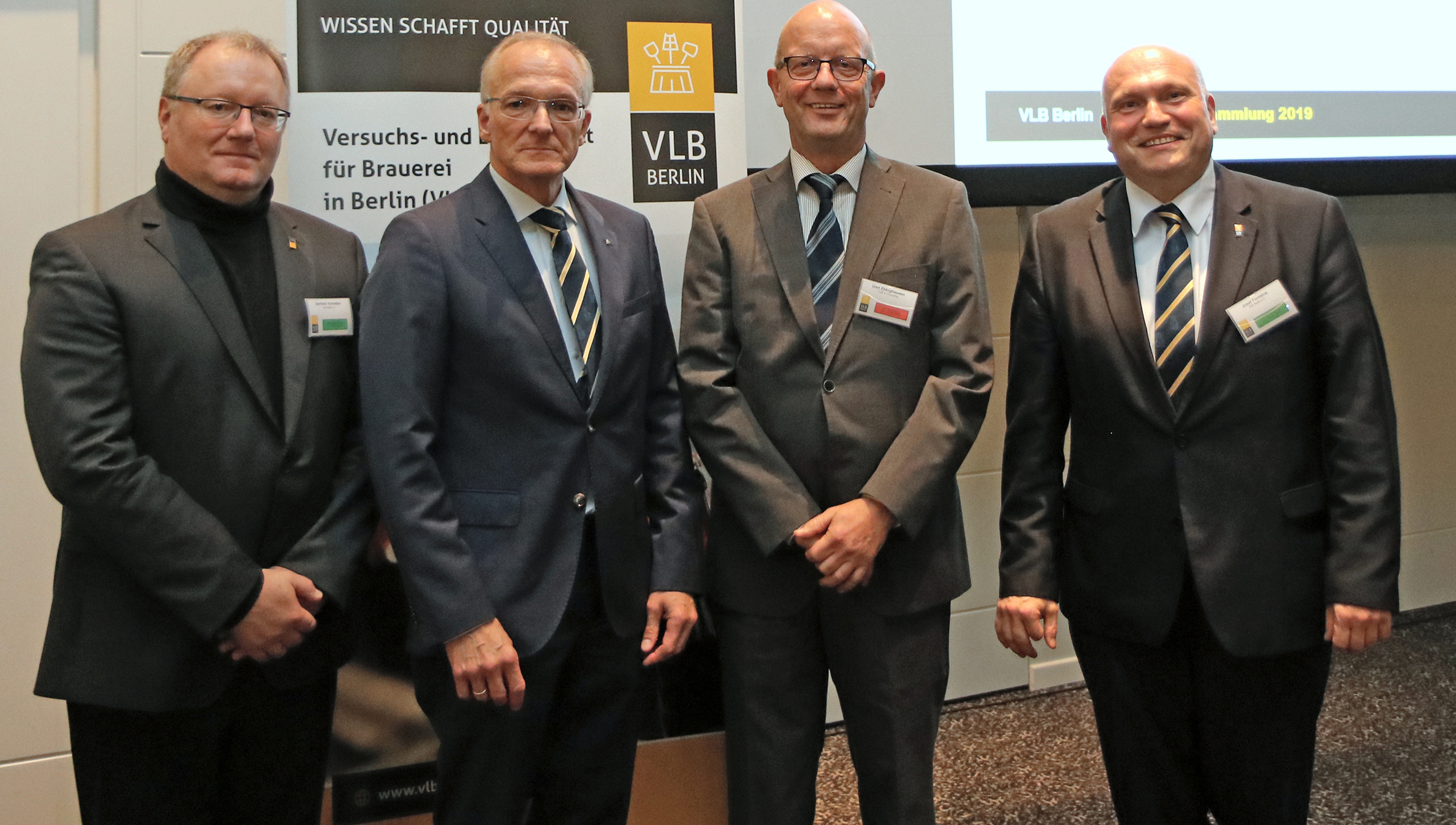 VLB executive director Andreas Schreiber, VLB President Ulrich Rust, Uwe Ebbighausen and VLB executive director Dr. Josef Fontaine