Ulrich Brendel new member of VLB's Administrative Board
On 7 December, the VLB General Assembly unanimously elected the Technical Director of Warsteiner Group, Ulrich Brendel, to the Administrative Board. In this role, he is replacing Peter Himmelsbach, who retired in June this year.
Ulrich Brendel began his professional career at the Warsteiner Brewery in 1992 as a production engineer. In 2002 he was promoted to Technical Director and in 2007 he took over full responsibility for operations at the headquarters in Warstein. In July of this year, Brendel was appointed Managing Director Technology of Warsteiner Group with seven brewery locations, replacing Peter Himmelsbach, who retired at the end of June.
Ulrich Brendel has had a long collaboration with VLB Berlin. He has been an active member of the Committee for Logistics of the Business Administration Committee (BWA) of VLB Berlin for around two decades, to which he gave important impetus as Chairman from 2007 to 2020.
Warsteiner Brewery (Haus Cramer) is one of the longest standing member companies of VLB and has been represented on the Administrative Board there for decades, most recently by Peter Himmelsbach. With his retirement from active working life, the General Assembly on 7 December 2020 unanimously accepted the proposal to elect his successor Ulrich Brendel to the VLB Administrative Board.
"I am pleased about this trust and gladly take on this honorary position", said Ulrich Brendel after the election, which was carried out online due to the ongoing Covid-19 pandemic.
The Administrative Board decides on all fundamental matters affecting the VLB and is thus one of the three steering bodies of the VLB alongside the general assembly and the management. It is elected by the general assembly for a period of four years and currently has nine members.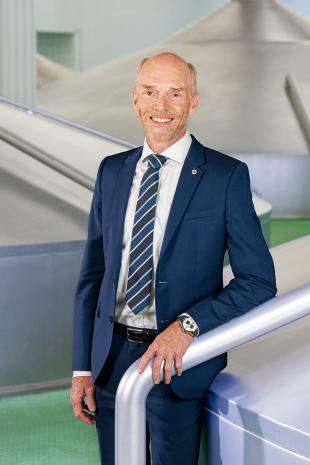 Ulrich Brendel, Technical Director of Warsteiner Group, was unanimously elected to VLB's Administrative Board.