Craft Brewing in Practice
Course outline
"Craft Brewing in Practice"  is a ten-day full time training course
providing up-to-date knowledge in the field of pub- and micro brewing.  It covers the basics of beer brewing in theory and practice. The lectures will cover topics like raw materials (water, malt, hops, and yeast) the brewing process, yeast management, fermentation, hygiene, sensory evaluation, basics of quality control as well as economic and legal aspects for starting a pub brewery.
In addition,  a visit to a Berlin pub brewery is on the agenda.  The language is English. You can expect an intensive and individual training with maximum benefit. Starting with practical brewing on the first day, the participants will accompany their own brew up to the final product in practical quality control.
The following topics will be covered:
Basics of brewing technology
Water and water treatment
Malt – quality aspects
Application of special malts
Hops & hop products 
Yeast management  in micro breweries
Cleaning and disinfection
Brewhouse work 
Fermentation & maturation
Basics of  tasting: main off-flavours
Establishing a pub brewery – technical equipment, concepts and plant design
Special beers: types & production
Dispensing
Quality assurance for pub brewers – theory and practice
Basic aspects for catering trade concepts
Steam generation
Basics of filling
Different aspects of stability
Practical Work in pub-brewery
Who should attend
The course addresses  persons who have a professional interest in pub brewing.  We strongly recommend some basic experience in brewing, e.g. as home brewer.
Location
The lectures will be held at VLB Berlin. Our institute is located in the heart of Berlin – the German capital. In addition to our training programme, Berlin is also a top-destination for sight-seeing and extra-curricular activities.
Attendance Fee & Accommodation
The fee for this ten-day course is 2,400 Euro plus VAT, including all course materials.
Your accommodation in Berlin has to be booked separately. Depending on your requirements we can arrange hotel accommodation in different categories.
A non-refundable deposit of 500 Euro is due at the time of acceptance to the programme. The total balance is due by 5 September 2022 at the latest. The fee may be paid by bank transfer, credit card or check.
Participation is only permitted to persons being fully vaccinated. The respective documentation has to be provided.
Next course
19 to 30 September 2022 --> Register Now
Contact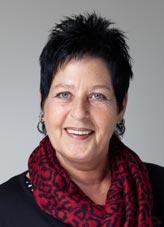 Staff
Heike Flohr
Coordinator international courses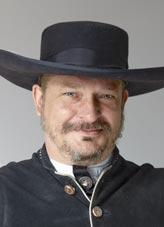 Staff
Dipl.-Ing. Burghard Meyer
Head teacher international brewing courses