Brewing in a Nutshell 2019
10.12.2019 - 11.12.2019
VLB Berlin, Seestraße 13
13353 Berlin - Germany
"Brewing in a Nutshell" is a 2-day residential course providing the basics of beer brewing. It covers the general principals of the brewing and malting processes, the raw materials and filling and
packaging in theory. A professional beer tasting of several different beer types completes the program. The course language is English.
Registration
The fee for the 2-day residential course is 960 Euro (25 % discount for VLB members) plus German VAT. The fee includes all course materials, lunch and refreshments during the breaks on both days. For cancellations a service charge of 50.00 Euro plus VAT applies in general. Cancellations after 19 November 2019 are not subject to refund but the ticket can be transferred to a another person. Accommodation is not included in the participation fee and has to be booked separately.
Sabine Voigt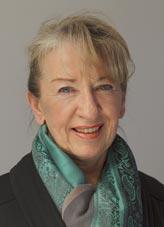 Staff
Sabine Voigt
Event Management