Craft Brewing in Practice
19.09.2022 - 30.09.2022
VLB Berlin, Seestr. 13
13353 Berlin
About the Course
Next course: 19  to 30  September 2022
A ten-day full-time training course providing up-to-date knowledge in the field of pub and micro brewing. "Craft Brewing in Practice" covers the basics of beer brewing in the small-scale. The course addresses persons who have a professional interest in craft brewing. We strongly recommend some basic experience in brewing, e.g. as home brewer. The course language is English.
++ The course is planned as an on-site class at the VLB Berlin. It will take place under the Covid-requirements valid at that time. Depending on the current regulations, participation is only permitted for persons who have been proven to be fully vaccinated or have recovered (2G or 2G+). If the course cannot be held as a face-to-face event due to the pandemic, it will be held as an online seminar. ++

Course fee:
2400 € plus VAT. A non-refundable deposit of 500 € is due at the time of acceptance to the programme. The total balance is due by 5 September 2022 ath the latest. The fee may be paid by bank transfer or credit card.
Topics covered:
Establishing a pub brewery:
Plant equipment
Business plan & economic aspects
 
Brewing technology:
Brewhouse work / wort treatment
Fermentation & maturation
Basics of beer filtration
Basics of filling
Application of special malts
Special beers - types & production
Production of alcohol-free beers
 
Utilities:
Water treatment / analysis
Energy in the brewery
Cleaning and disinfection aspects
 
Raw materials & quality aspects:
Malt - quality aspects
Hops & hop products
Yeast management in micro breweries  
Different aspects of beer and flavour stability
Quality control for pub brewers
Basics of tasting - main off-flavours
Dispensing
 
Schedule subject to minor changes.
Contact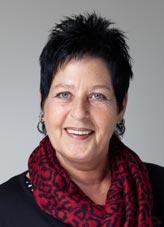 Staff
Heike Flohr
Coordinator international courses