Craft Brewing in Practice
19.09.2022 - 30.09.2022
VLB Berlin, Seestr. 13
13353 Berlin
Workshop "Craft Brewing in Practice"
Next course: 19  to 30  September 2022
Craft Brewing in Practice takes place directly after the drinktec 2022, world's leading trade fair for the beverage and liquid food industry (12-16 Sep, Munich, Germany)
A ten-day full-time training course providing up-to-date knowledge in the field of pub and micro brewing. "Craft Brewing in Practice" covers the basics of beer brewing in the small-scale. The course addresses persons who have a professional interest in craft brewing. We strongly recommend some basic experience in brewing, e.g. as home brewer. The course language is English.
++ The course is planned as an on-site class at the VLB Berlin. It will take place under the Covid-requirements valid in Germany at that time. Depending on the current regulations, participation is only permitted for persons who have been proven to be fully vaccinated or have recovered. ++

Course fee:
2400 € plus VAT. A non-refundable deposit of 500 € is due at the time of acceptance to the programme. The total balance is due by 5 September 2022 ath the latest. The fee may be paid by bank transfer or credit card.
The number of participants is limited - only a few seats are still available!
Contact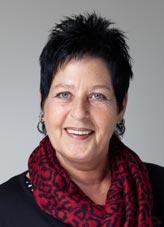 Staff
Heike Flohr
Coordinator international courses