Department for Bioprocess Engineering and Applied Microbiology (BEAM)
Bioprocess Technology
Microbiological research and the comprehension of biotechnological processes form the basis for the development of various production processes in the food, beverage and pharmaceutical industries.
Development of fermentation processes using the latest methods and process analytics (i.a. impedance measuring process [Coulter Counter]; flow cytometry; electro-optical in-line measurements [EloTrace]; scanning electron microscopic analyses)
Process optimization from a bio-economic perspective (use of renewable resources, etc.)
Contract fermentations
Production of functional ingredients using yeast
In-vitro digestibility studies
Applied Microbiology
In the field of applied microbiology, we have at our disposal a substantial biodiversity in our internal culture collection of over
1000 yeasts, 500 bacteria and 500 molds.
Strain collection
Strain screening
Isolation and identification of microorganisms / customer-oriented long-term storage of pure cultures
Production of starter cultures for food and beverage production
Production of microorganism and spore preparations and subsequent stability studies
Microbiological culture media
Production of selective culture media for the detection of general and beer-spoiling bacteria, as well as for culture and exogenous yeasts
Services
Classical microbiological and molecular biological analyses
General microbiological analyses of food, beverages and consumables
Pure Yeast Cultures
The VLB yeast collection offers a large variety of yeast strains for application in the brewing, beverage and distilling industry. Most of them are bottom (e.g. Pils, Lager or Märzen) or top fermenting types (e.g. wheat beer, Alt beer or Kölsch). We also offer yeast strains for beer specialties like Porter or Berliner Weisse (sour beer). Additionally some wine, champagne, spirits yeasts and mixed cultivations for fermentation beverages are also available.
We deliver the pure yeast cultures worldwide as:
Slope cultures in test tubes
Dry yeast on filter paper
Liquid concentrates in aluminum bottles (7 liter liquid cultures concentrated down to 700 – 800 milliliters)
Additional services:
Screening and growing of special yeast strains in EBC test tubes
Storage of your brewery's house yeast as an external "safety"
Take advantage of the diversity which is offered by the application of special yeast strains in the brewery!
Accredited according to DIN EN ISO/IEC 17025:2018 for the test methods listed in the annex to the accreditation certificate.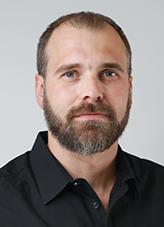 Head of Institute
Dr.-Ing. Martin Senz
Head of Research Institute for Biotechnology and Water