VLB international conferences in 2020
Congresses for the national and international brewing and beverage industry have been part of VLB's basic offerings for its members and customers for more than 135 years. In 2020, the following events are on our agenda:
Seminar "Modern Brewing Technologies"
2 to 4 September 2020, Moscow, Russia
3-day seminar on brewing technology  – in cooperation with Beviale Moscow
---> Information
 
11th Iberoamerican Symposium Brewing & Filling Technology
21 to 23 September 2020, Barcelona, Spain
---> Information
 
Brewing and Engineering Conference 2020
26 to 28 October 2020, Leipzig, Germany
Conference for the German and international brewing industry – in German and English
---> Information
 
2nd Africa Brewing Conference
4. Quarter of 2020, Maputo, Mozambique
Conference for the brewing industry in Africa
---> Information
 
European MicroBrew Symposium
9 November 2020, Nürnberg, Germany
Symposium for professional Craft Brewers – in cooperation with Brau Beviale
---> Information
 
To see the listing of our German events, please change to the German area of our website.
Contact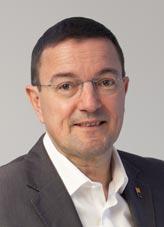 Head of Department
Olaf Hendel
Head of PR and Publishing Department