7th European MicroBrew Symposium 2019
11.11.2019 - 11.11.2019
Nürnberg Convention Center Mitte
Messeglände Nürnberg, Germany
About the event
Symposium for professional craft and micro brewers and maltsters with focus on the European countries − in cooperation with BrauBeviale in Nuremberg
Highligt event directly preceeding the BrauBeviale 2019: 11 November 2019, Nürnberg Convention Center Mitte, Germany. Presentation language: English
The European MicroBrew Symposium is an industry event that addresses professional brewers from brewpubs and craft breweries as well as maltsters in Europe (nevertheless brewers from other continents are also warmly welcome!). The topics are focused on technological and quality aspects of beer brewing on a professional level. Besides an overview of the international market trends in this segment the symposium focuses primarily on technical / technological aspects of craft beer production. In addition to general concepts for small-scale brewery plants, the rich variety of products available by variations to the raw materials, process parameters and yeasts as well as the necessary quality control will be presented and discussed. A further focus will be on micro malting,for the first time, this year.
The symposium is co-located to BrauBeviale, the world's most important capital goods exhibition for the beverage industry in 2019.
Mailing list
Keep me up to date regarding the European MicroBrew Symposium.
Contact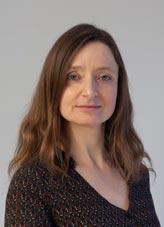 Staff
Juliane Rahl
PR and Publishing Department