Craft Brewing in Practice
04.09.2023 - 15.09.2023
VLB Berlin, Seestr. 13
13353 Berlin
Workshop "Craft Brewing in Practice"
A ten-day full-time training course providing up-to-date knowledge in the field of pub and micro brewing. "Craft Brewing in Practice" covers the basics of beer brewing on a small-scale. The course addresses persons who have a professional interest in craft brewing. We strongly recommend some basic experience in brewing, e.g. as home brewer. The course language is English.
Course fee:
2400 € plus VAT. A non-refundable deposit of 500 € is due at the time of acceptance to the programme.
Registration
Due to official processing deadlines, we can now only accept registrations from participants from countries that do not require a visa for Germany. We ask kindly for your understanding!
Contact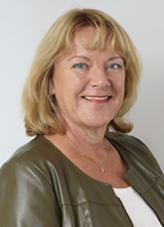 Staff
Sybille Young
International courses coordinator/Eventmanagement